Software for bicycle couriers & messenger
Deliver more, more efficiently and more cost-effectively with the Courier Software & App solution.
BikeCourier-Software by LastMile-Software
No contract
No contract, no interruptions, and no manuals – it's user-friendly
Automatic
Fully automated, allowing you to remotely manage your business and significantly reduce operational costs
Experience
Tailored specifically for city logistics, we focus directly on your requirements.
Contact Person
Software that continually evolves – with free technical support and hosting
WHAT WE OFFER:
Bike Courier App
Mobile apps for your bike courier drivers with scanning, route optimisation, signature field, customer contact options and much more.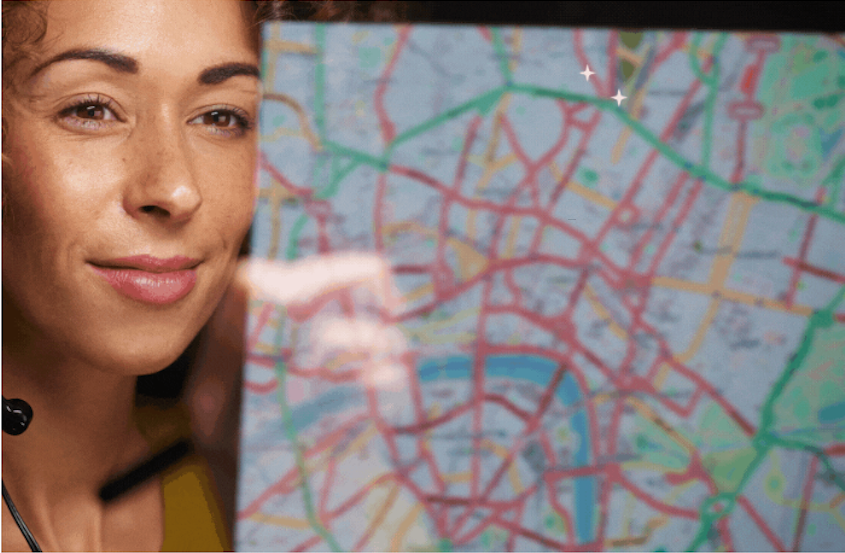 Full control for you as admin
Disposition screen for an overview and complete control of all movements, live locations on a map and many administrative tools.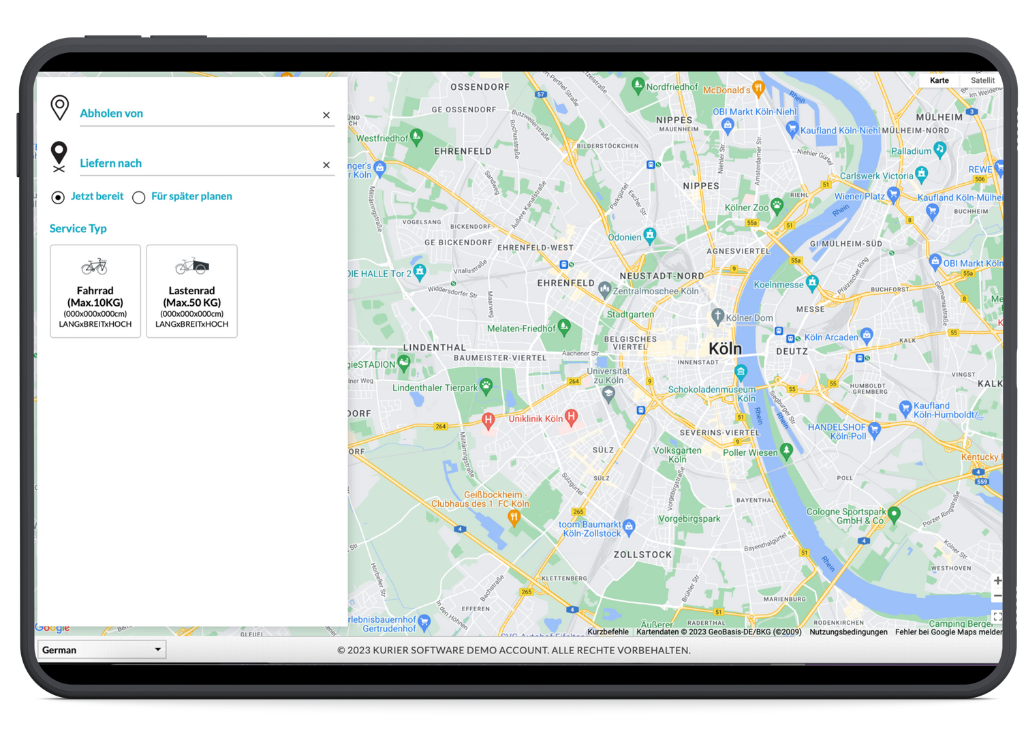 For their customers
Customer dashboard with various functions, including invoicing, live tracking, booking, history, address book, etc.
3 GOOD REASONS:
Good value
Cheaper than the competition
Experience
More than 5 years experience
Support
We are not an anonymous provider but are available to you via email & telephone for setup and queries.
1.
APP FOR YOUR DRIVERS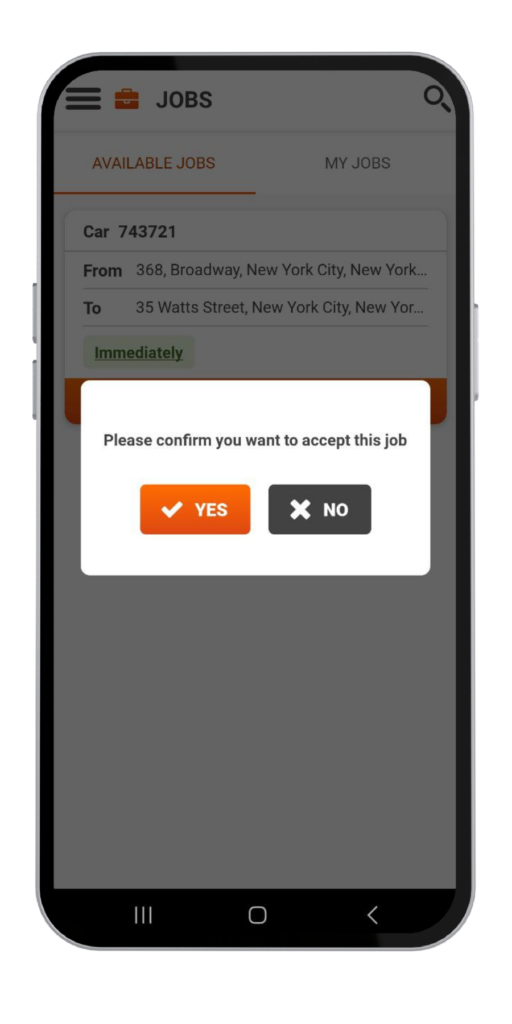 Orders directly to the mobile phone
The bike couriers receive the orders directly on their mobile phones via push alarm
About the app
The bike couriers receive clear and unambiguous instructions on the collection process via the app.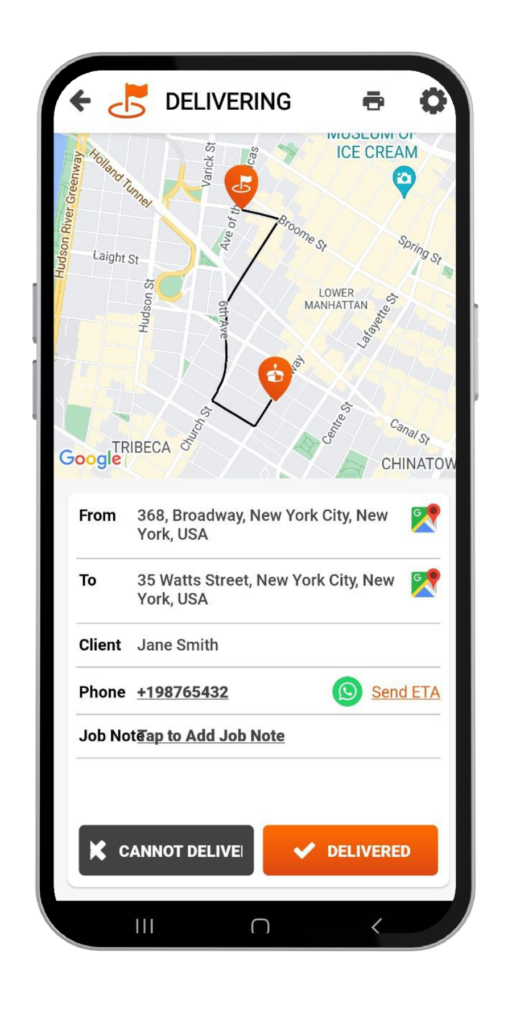 Clear information on the collection and delivery process
The bike couriers receive clear and unambiguous instructions on the delivery process via the app.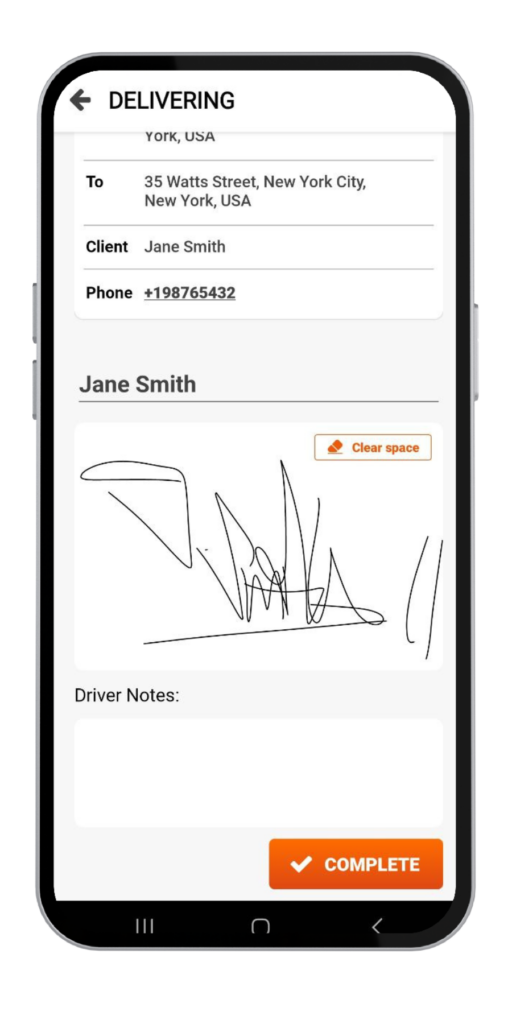 Delivery documentation
With the courier app, it is possible to make legally binding deliveries where the recipient requires a signed proof of delivery. The courier app automatically creates the proof of delivery on the courier's mobile phone and thus enables seamless documentation of the delivery process. As soon as the delivery is successfully completed, the customer is informed of this via SMS or email notification. Benefit from our reliable and efficient delivery system and increase your customers' satisfaction!
automatic navigation
Automatic navigation to all relevant addresses
2.
FOR YOU AS ADMIN
Always everything in view
You as admin/dispatcher have full control over all activities
LIVE MAP
The Dispatch Control Center provides admins with complete control and visibility over their courier fleet. They can see the locations and availabilities of their couriers.
CURRENT JOBS
Orders can be assigned to couriers either automatically or manually, and there are various tools and automations in place to streamline operations.
COMPLETE DELIVERY DOCUMENTATION
Complete delivery documentation is accessible.
REGULAR UPDATES
We are constantly adding new features
3.
FOR YOUR CUSTOMERS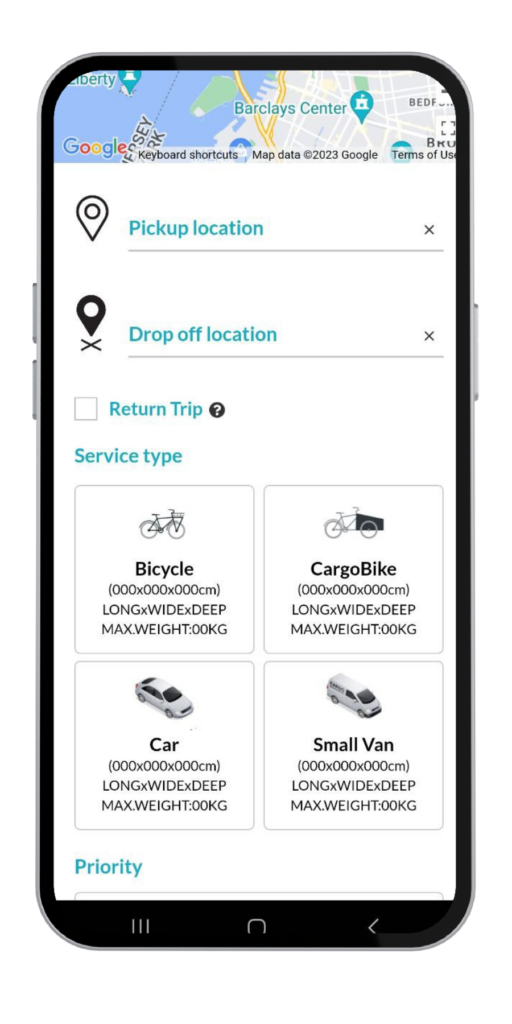 Automatic Dispatch
Your customers place orders directly through your website, and the software then sends the order details to the designated courier for execution.
Complete customer dashboard
Live online tracking
We provide a live tracking screen as part of the customer dashboard and in all confirmation emails sent by the platform. This ensures your customers have complete transparency and peace of mind, and it benefits you too.
Customer Dashboard
Our user-friendly design lets your customers place an order in just 2 quick steps.
We offer your customers a variety of features, including:
– Booking
– Tracking
– Invoicing
– Scheduling
– Adress book
Automatic proof of delivery
Customers receive the delivery confirmation by email after successful delivery